When the moon, the birthday, the whole country reunion
Mid-Autumn Festival and National Day
The collision of traditional festivals and patriotic feelings
It looks very bright
It is a year festival to meet the Mid-Autumn Festival, celebrate National Day, here19On the occasion of the once-in-a-year double festival, Audley thanks the national agents, partners and customers for their recognition and support, thank you for standing together through thick and thick, all the way with you!Thank you to the Audley family for their hard work, selfless dedication, good years, full of enthusiasm and energy to the business and industry we love.
Now, with the joint efforts of everyone, Audley has achieved excellent results, on the one hand to broaden the development trend of the industry, steady breakthrough innovation, on the other hand and the national agents sincere unity, strive to move forward, here Audley to the agent partners express heartfelt thanks!
So far this holiday season, Audley sent the most sincere wishes: wish the motherland prosperity and strength!The country is prosperous and the people are safe!I wish the national agents, partners and customers a happy holiday!All your wishes come true!I wish Audley's family a happy family!Happiness and well-being!
Warmly celebrate the founding of the People's Republic of China71anniversary
Welcome the Mid-Autumn Festival, celebrate National Day, the motherland I love you!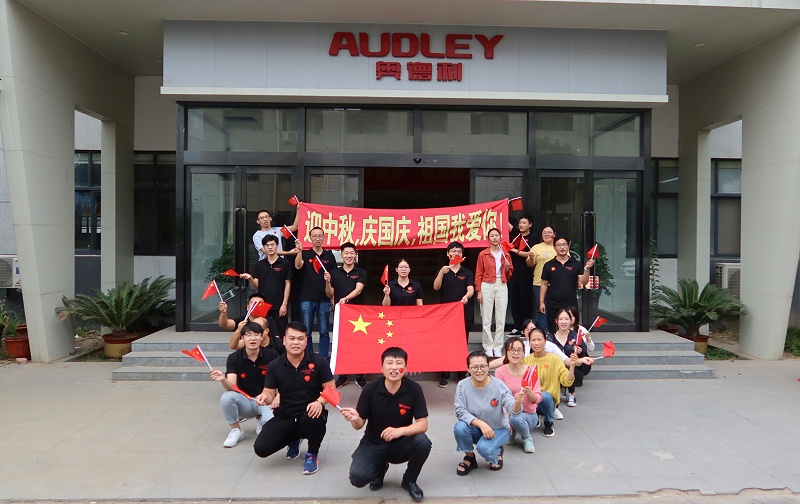 A reminder, Audley:During the Mid-Autumn Festival and National Day, please be sure to do a good job of maintenance of the machine.
Finally, I wish you all a happy and happy Mid-Autumn and National Day holiday.