Thanks to the innovation of advertising technology, equipment manufacturers to compete upstream, domestic piezoelectric photo machine, with affordable, cost-effectiveThe characteristics have been unanimously recognized by customers, and have laid a world of advertising photos. Photo machine is widely used, can print different kinds of media, high performanceThe photo machine reprinting "captured" the eyeballs of the consumer public.
The following Audley photo machine editor to share with youThe use of the photo machine:
1, advertising exhibition
Audley sales team
Now there are many domestic industry exhibitions, I believe that everyone is familiar with the exhibitionIn the form of advertising everywhere, ornamental and publicity are attracting the attention of exhibition visitors, attaching a vibrant, steaming atmosphere to the exhibition. Which showThe photo spray advertising is mainly used to hang pictures, banners, walls, backgrounds, etc., focusing on the characteristics of the products that need to be advertised.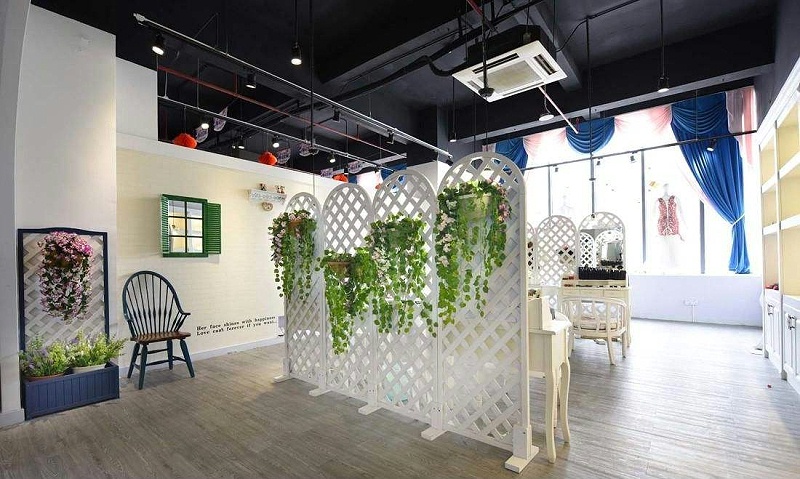 2Wedding photo studio
How to quickly arrange the scene, in the photography and stage background, often use the form of indoor and outdoor photo, the picture is gorgeous, full color, can be personalized printing and mounting, the background wall in the form of photo machine can better bring noble and gorgeous decoration scenes for the wedding photo studio.
3Commercial advertisement
Such as street shops, milk tea shops, coffee shops, restaurants, shopping malls, light box advertising, car sticker advertising, etc., are "masterpieces" printed by photo machines. Its advantages are large format, can contain more content, text and color, which greatly facilitates the fast pace of the current society, efficient knowledge acquisition, and can show the main body in need of publicity to the greatest extent.
Black sharkH1Industrial photo machine, designed for industrial advertising, can be matched with three heads and four heads, faster and more stable, to bring you a high-speed and smooth printing experience. contingentS7000Series double head luxury photo machine,S3000Single head economy photo machine,S3300Small format photo machine andS3200Describe sth. as it isInkjet printer to meet your diverse printing needs.