The photo machine has many precise parts, which coordinate with each other to make the printing of the photo machine more stable and efficient. Many printing failures are also affected by these accessories, so we should be more familiar with and understand their functions and roles, in the production and processing can easily find the cause of the problem and quickly solve.
NO.1Piezoelectric nozzle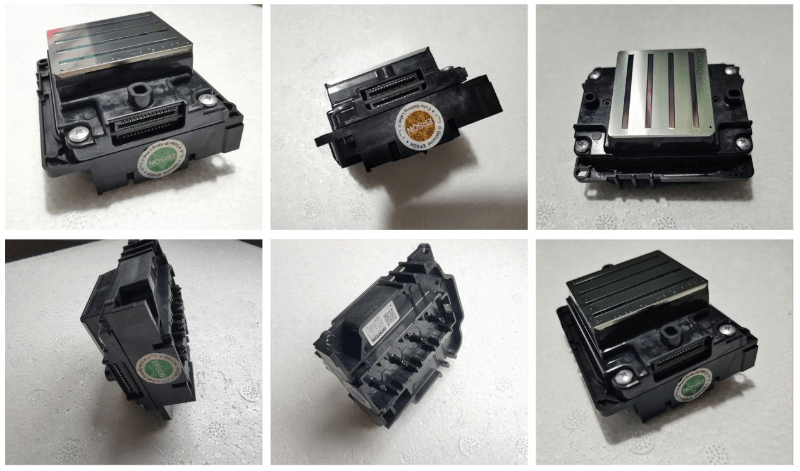 The nozzle is a very important part of the photo machine, its quality directly affects the normal print output of the photo machine, and the stability of the printing state also determines the color effect and image clarity of the output image. Now different kinds of micro piezoelectric photo machine, basically equipped with Epson nozzle, high printing accuracy, fast speed, stable performance.
NO.2Inlet guide
High quality Audley photo machine made in TaiwanHIWINGuide rail, equipped with high-precision ultra-silent double sliders, to ensure the stability of the car moving. The parallelism between the slider and the assembling surface of the paper holder is0.05mmWithin, greatly improve the printing accuracy.
NO.3Brushless machine
The Audley photo machine uses RaesayiSV57Integrated intelligent servo motor, long service life, no need to replace the carbon brush. The intelligent control system is simple and convenient, the printing accuracy is greatly improved, and the design concept of high speed and stability is the guarantee of the production and processing of industrial photo machines.
NO.4Ink cartridge, ink pad, ink sac
The ink cartridge provides continuous ink supply for the photo machine, and the ink pad is located directly below the photo machine nozzle and on the right side of the whole machine, the main function is to protect the nozzle.
The ink bag is generally located above the head of the photo machine, connected between the nozzle and the ink tube, the ink bag has a filter screen, which can filter out the impurities in the ink, ensure the smooth ink supply, eliminate the blockage of the nozzle, broken line and other faults, and play the role of ink filtration.
NO.5Precision gear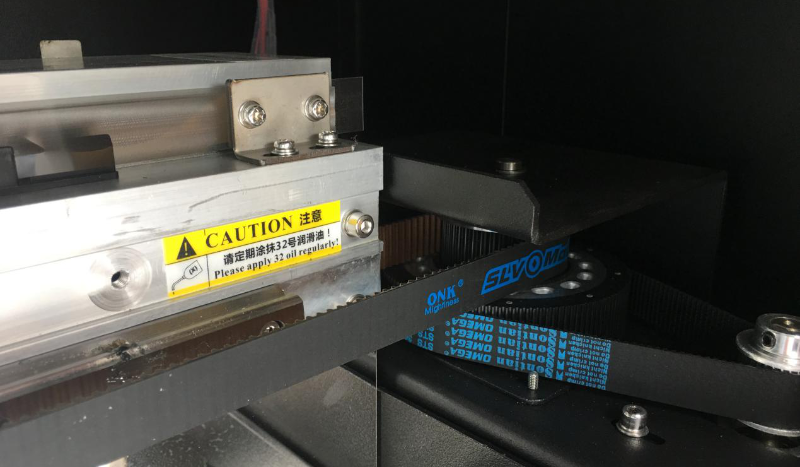 The new generation of high-quality Audley gear adopts an integrated design with high precision, good rigidity, strong stability and long life, which is more suitable for long-term printing work.
NO.6Stabilized board
100MNetwork card printer interface, simple operation, users do not need to install the driver can also achieve high-speed, stable printing effect. Machine support multi-computer printing business, compatibleWIN7 32/64,WIN10The operating system. The Audley photo machine is equipped with a stable board control system, which combines the board with the Epson nozzle to demonstrate strong stability.
Audley full range of piezoelectric photo machine, using the original Epson nozzle, stable board system, Reisai servo motor, the whole aluminum beam structure, higher precision, more powerful. Greatly improve the service life of the photo machine, escort the photo uninterrupted printing for a long time, and ensure the extreme, high-speed and stable printing work of the photo machine industry.