2021years4month15-17Held in Shijiazhuang International Convention and Exhibition Center (Zhengding New District)2021(Shijiazhuang) No21The North China International Wide Print Exhibition, positioned in the "specialization, technology, standardization", it is not only a stage for enterprises to expand the market and expand the network, but also a big gathering of industry elites, exchange information, competition and cooperation, and discuss the development plan of the industry.
2021(Shijiazhuang (in Hebei Province))The first21North China International Wide Print Exhibition
Time:2021years4month15day-17day
Address: Shijiazhuang International Convention and Exhibition Center (Xinding Xin Hall)
Audley Digital with Handan broad Technology, in Shijiazhuang exhibition for everyone to show the latest research and development of ribbon banner machine, automatic banner machine, Audley booth is still continuous flow of people, Audley Xiaobian to share the exhibition wonderful moments!
As a well-known manufacturer of printing equipment in the industry, Audley Digital has always been the business philosophy of "adhering to the spirit of artisans, honest management, customer-centric, and all-new customer service". Together with domestic and foreign agents and partners, to provide more customers with cost-effective "Chinese wisdom".

In this advertising exhibition
Audley king Kong-1000K
1600X3Cold laminating machine
And other series of equipment have been unveiled
Quickly became the highlight of the exhibition
The flow of people, the signing of orders
Audley equipment has become a beautiful landscape at the exhibition, the booth is crowded, the reception hall is full of friends, and the visitors' friends praised the stability and easy use of Audley digital equipment. Xiaobian listed the following mainstream products, I hope to help partners who need production and processing!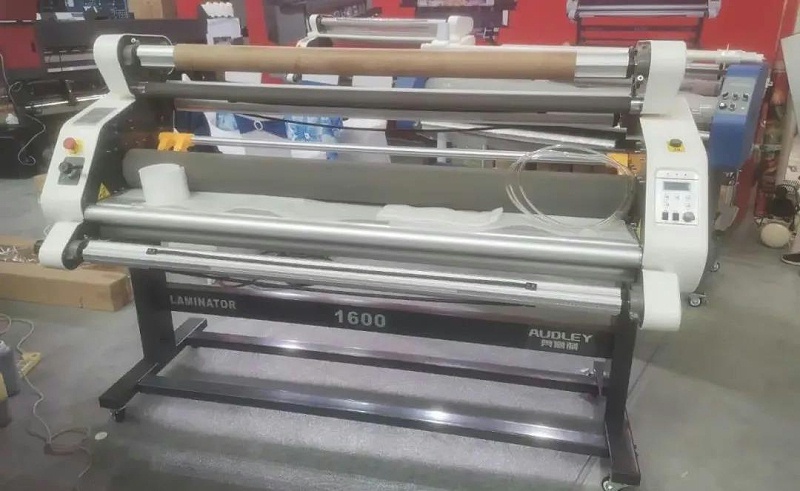 1600X3Automatic low temperature cold mounting machine
Infrared anti-pinch hand/Speed regulating motor/Intelligent panel
High speed coating is accessible20m/min
Industrial photo post processing necessaryTectorial membrane equipment
1600C7Pneumatic low temperature cold mounting machine
Scram button/Speed regulating motor/Automatic cutting tool
High speed coating is accessible10m/min
High cost performance late film processing equipment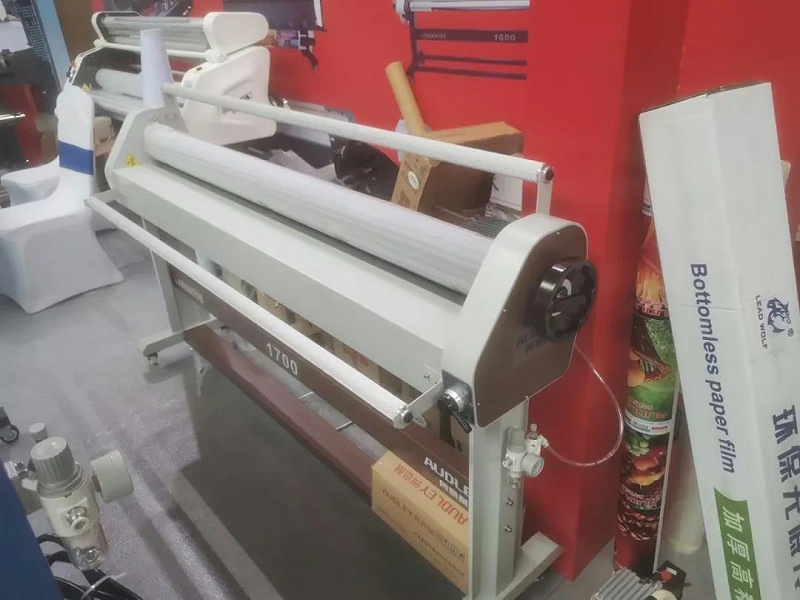 1700L3Semi-automatic pneumatic laminating machine
Hand laminating/Silicone roller/Aerodynamic structure
Semi-automatic laminating and laminating are completed in one step
King Kong-1000KNew banner machine
Optional cloth extrusion device, easy to cut
High printing speed up to300m/h
Convenient banner processing production tool