As a world-renowned provider of digital printing equipment, Audley naturally did not miss this industry event. The Audley booth is located1A601, prime location, super popular. It's not just the latest equipment on displayADL8198Wide-format printer,UV2513Flatbed printer,F10Double-sided banner machine,1600C7Laminating machine,TY700Hot film printers and other equipment are well received by the industry.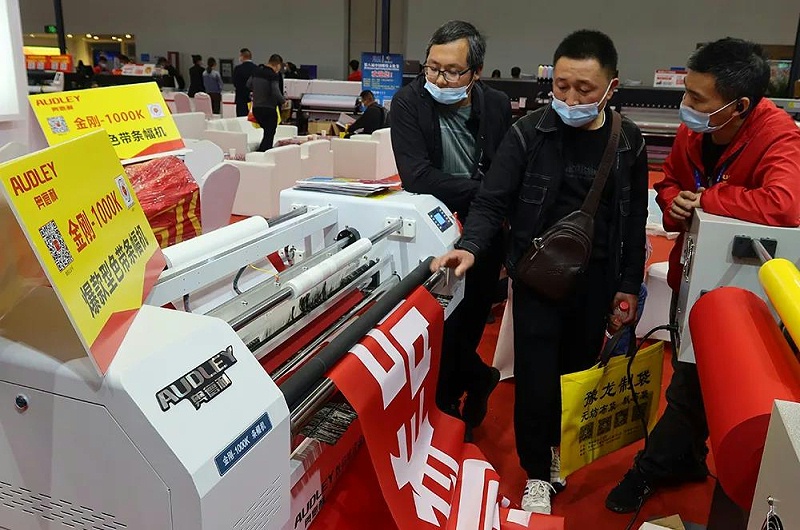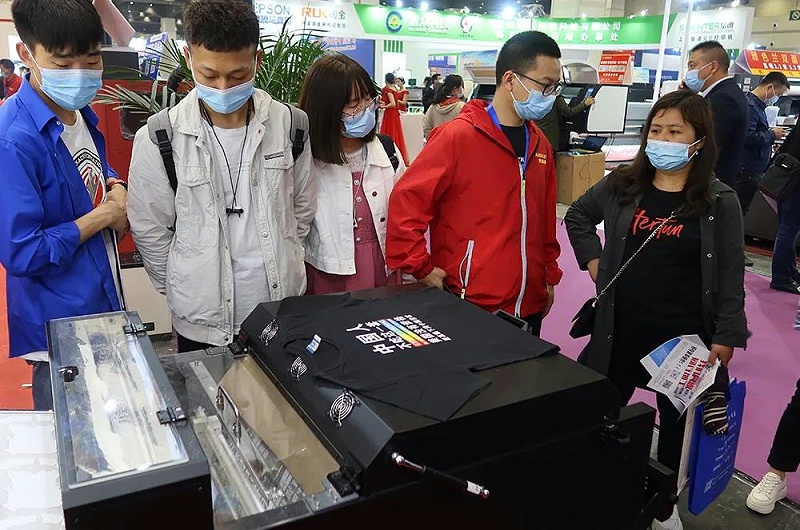 With high precision, high stability printing quality and excellent performance, they have won unanimous praise from the audience outside the scene. The audience can not only enjoy the artistic atmosphere of high-end atmospheric video works, but also enjoy the shock experience brought by Audley high-performance digital wide-format printer up close. Suffice it to say, Audley's booth was a lot to watch.
In the Audley pavilion, the biggest attraction is the new productsADL8194/8198Wide format piezoelectric photo machine equipped with Epsoni3200-A1/E1Sprinkler, for the exhibition to bring a lot of surprises. It is reported that these two devices have many advantages, such as high efficiency, high quality, high capacity, green environmental protection, etc., which is a new masterpiece of the company in the advertising printing market, not only improving the company's product system as a whole, but also providing transformation power and product and technical support for the printing service enterprises.
ADL8198It is based on the design concept of high speed, high precision and high stability, and has the characteristics of efficient and flexible, whether it is a large format advertisement or a personalized lamp can be competent.
The printing effect is more stable, so as to ensure high output, coupled with variable ink drop technology, can meet the use of high-end advertising printing requirements. Combined with professional color control system, it can achieve higher productivity, reliable color presentation and stability, the pursuit of jasper flawless picture quality, so that every pixel is restored to the true color.
AudleyF10Double-sided banner making machine
  World first, patented products
  Double-sided high-speed printing
  70.90Banners are printed simultaneously
  Investment promotion hotline:18903852866
(Visitors learn about the siteMYCOLORnew2513UVFlatbed printer)
In addition, for production AD users,MycolorSeries on the scene2513UVFlatbed printers are also not to be missed. The device serves asMycolorA member of the flatbed printer family, Ricoh is availableG5/G6Industrial sprinkler, suitable for high-speed, high-quality industrial production, with higher cost performance, gorgeous color, smoother color transition, a wider range of applications. In the meantime,UV2513Adopt more energy efficient and environmentally friendlyLED-UVCuring technology conforms to the needs of the advertising industry for green printing.
2021The Spring Advertising Exhibition in Zhengzhou once again ignited the enthusiasm of the industry and attracted professional visitors from all over the country to come to watch and negotiate. In the face of many prospective customers, Audley people warmly receive, patiently explain product performance, adhering to the value concept of customer achievement. All partners have witnessed Henan Indu Group to a new height in the advertising industry.