Ink is an important consumable of the photo machine, so the choice of ink is very important. The manufacturer's original high-quality photo machine ink has high fluency, good weather resistance, good color reproduction, and more pure color. The choice is the original authentic photo machine ink, which is your good choice!
Since the2020years10Since October, Audley Manufacturers photo machine original weak solvent ink, andi3200Special water-based ink, new packaging. The new package adopts round bottle package and whole case20Bottles, every bottle1000ml. The following pictures are taken for the ink package: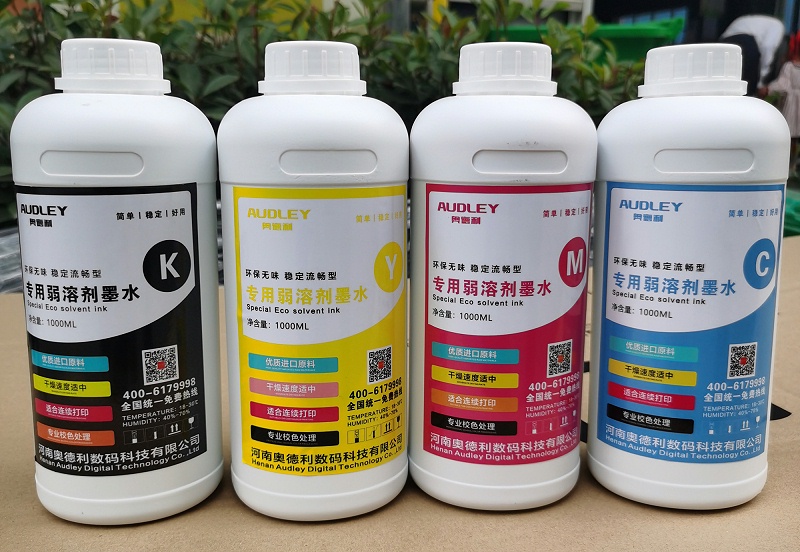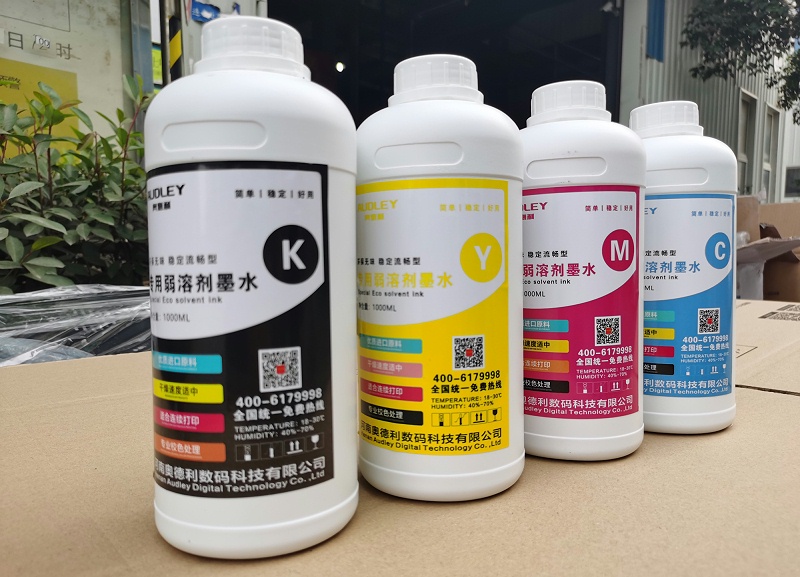 You can scan the QR code of the bottle logo to pay attention to Audley wechat public number, learn about the company and industry information, or call the following national toll-free hotline to consult us, to get more wonderful Oh!
In addition, Audley photo machine Xiaobian warm reminder, do not covet cheap choice of inferior fake ink, to the photo machine nozzle and electronic accessories to bring damage, be sure to pay attention to!
"If you care about the quality, please respect its price, if you choose is cheap, please accept its defects, choose the manufacturer's original ink, quality is guaranteed after sale."
If you use the photo machine in the process, there are often broken ink, blocking the nozzle phenomenon, it is necessary to consider whether the problem of inferior ink. Poor quality ink for small factory production of unqualified products, there is no inspection of the production department, there are huge security risks, the impact on the body is very great, poor quality ink can not guarantee the photo spray painting picture color reduction, color problem, can not provide long-term stable printing experience for the photo machine, so it is imperative to choose the manufacturer's original ink!