2020years8month15Day, #36Zhengzhou Zhongyuan Advertising Exhibition, officially launched in the International Convention and Exhibition Center, Henan Audley with a number of digital printing equipment solutions appeared at the exhibition2B301Booth.
In the current Central Plains advertising exhibition, Henan Audley on-site display digital micro piezoelectric photo machine, hot stamping film printer,UVPrinters and other categories of high precision and high speed advertising equipment, to provide personality diversification, double head/Many high-speed industrial printing equipment proofing services, attracted the attention of many domestic professionals, the exhibition site is popular, Audley booth continues to force, signing consultation constantly!
Audley's booth is back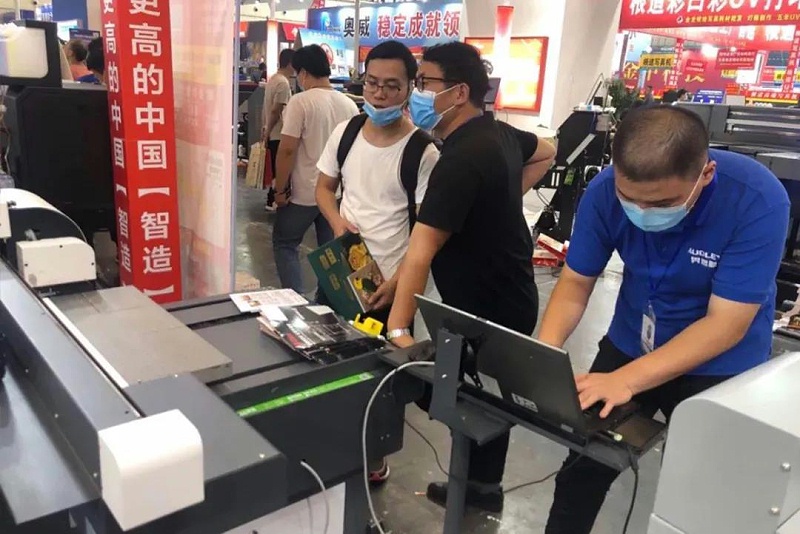 Black sharkH1Three head outdoor photo machine, match3headF1440Nozzle, high-speed printing can be reached60square/Hour (s).
TY700Kingdee hot film printer+DF700Shake powder machine, pattern hollowing, bright color, white color with high color fastness, that is, printing, high quality hot stamping easy to complete.
GQ-1600L/2000LIndustrial banner machine, with RicohG5/G6Nozzle, high-speed printing can be reached250square/Hour (s).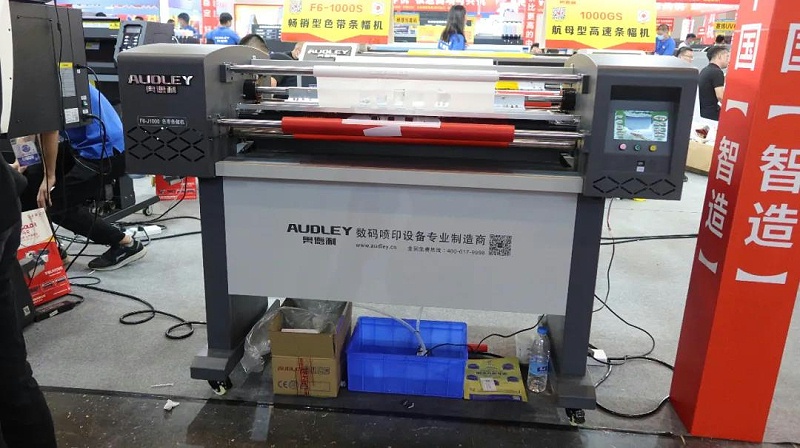 F6-1000SBest-selling ribbon banner machine, new anti-wrinkle fabric tension shaft to solve wrinkle fabric trouble, high-speed printing can be reached240meter/Hour (s).
1700SHigh-speed industrial laminating machine, sheet metal integrated design, industrial machining structure, high-speed laminating film can be reached40meter/Minutes.
UV1313Inkjet printer, RicohG5double-end/Three-head configuration, color+White ink+Smooth oil with the same, high precision and high speed flat printing, to meet the needs of individual mass printing.
3050CGraphic plateless hot stamping machine,A4Full plate three-axis linkage automatic hot stamping, computer typesetting accurate positioning, suitable for graphic printing, advertising printing and other industries.
Although the second day of the exhibition time rushed by, but also achieved significant results, but for Audley sales and technical staff, there is no slack, will continue to work hard for the honor of the exhibition after the day to fight for visitors and customers to provide more high-quality service.
This is exactly what Audley is pursuing, single-minded customer service, the pursuit of high performance, high quality, and intimate after-sales service for each product. As a domestic professional printing equipment provider, Henan Audley will continue to work hard, together with domestic and foreign agents and partners, to provide global customers with more cost-effective "Chinese wisdom".