In the end is what kind of net belt machine, unexpectedly sold out of stock! Today we will take a look at it, what is it? How good is it?
Advantages of purchase:
l This is the new one from our companyUVMesh belt machine, match6Epson nozzle, high speed, high precision, printing per hour80Square meters, mass printing, stable output, intelligent money saving.
l Support a variety of printing modes, such as common color white, full color, color white black and white color, white color, color white and so on. For example, in full color print mode, and the effect is excellent.
l Standard JapanTHKrail
Standard JapanTHKGuide rail, high stability in high-speed operation, low noise, to ensure that printing under high-speed printing to achieve high-precision output.
l Smart car collision avoidance
Both sides of the head are equipped with anti-collision devices to protect the nozzle and equipment from damage, greatly improving the yield of production and improving production efficiency.
l High strength transfer tape guide device
l Automatic height measuring device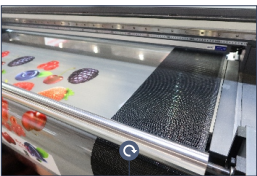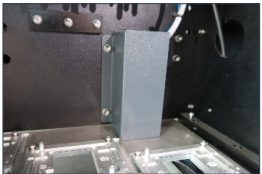 l Vacuum suction platform control
Adjust according to different materials to better ensure the smooth adsorption material.
l Ink supply unit
l Front and rear air expansion shaft retracting and discharging system
l High speed silent tow chain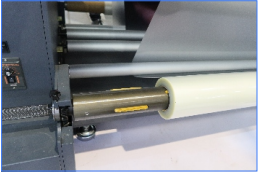 l A variety of materials can be printed
printablepp/Back glue, soft film, non-woven fabric, leather, etc., the screen is dry, improve efficiency.Be known asOmnipotentUVThe printer ". Let you no longer have to worry about slow speed and other problems.Efforts to create success, details determine success or failure, let customers buy rest assured, with comfort is our pursuit of the goal, with quality"Seal" the future - AudleyUVNet belt machine, Indu digital is willing to work with you to create a better tomorrow! Follow me so you can choose your equipment and not get lost.
National unified service hotline:400-6179998