With the rapid development of the advertising industry, personalized things will be more loved and accepted by people, users can choose beautiful patterns to print on their favorite materials, but can print plate and coil machine you have seen?
Today there is a board roll one mesh belt machine to come!MY-W1800M 1.8Meter width4First plate coil integrated mesh belt machine, it is according to market demand ingenuity to create an industrial equipment, sheet coil can play!

In addition to personalized printing, what are the characteristics of this web belt machine?
01Epson Nozzle:
MY-W1800MPlate and roll integrated mesh belt machine matching1-4An EpsonI3200-U1A sprinkler head. Exclusive to EpsonVSDT(Variable ink drop technology) can freely control the size of the jetted ink drop, thereby reducing the picture granularity, showing more picture details, smooth color transition, high saturation. Moreover, Epson nozzle has long life, high precision and strong wear resistance, and has become the perfect match for advertising processing equipment.
02Equipment parameters:
03Advantages and Features:
MY-W1800MPlate and coil integrated mesh belt machine, coil and plate dual use, simple and easy to learn, one person can complete the printing, can reduce the input cost, is the best choice for the advertising industry.
●Printing coil without cloth, small soft film material can also be printed, no waste of material;
●High precision vacuum adsorption platform belt conveyor, loading is more convenient, one person can complete, saving time and effort;
●Equipped with automatic coil loading and unloading device, the platform before and after the gravity roll printing without drum, wrinkle-free;
●Equipped with automatic deviation correction device, effectively prevent the reverse deviation, so as to ensure the accuracy of the cloth, more accurate printing step, no deviation of the material, to eliminate printing deviation and other problems;
●Breaking through the printing barriers of elastic materials (such as soft film), the soft film printing size can be accurate without deformation, and there is no need to calculate the deformation of the soft film.
04High-end configuration:
1.8Meters are the mainstream printing width, which can meet the daily demand for a variety of printing materials; Equipment adoptionTHKHigh quiet guide rail, industrial fuselage, stable and durable, smooth operation;UVLamp curing speed is fast, that is, dry, improve work efficiency.
①Standard JapanTHKRail:
Standard JapanTHKGuide rail, high stability in high-speed operation, low noise, to ensure that the printer can achieve high-precision output under high-speed printing.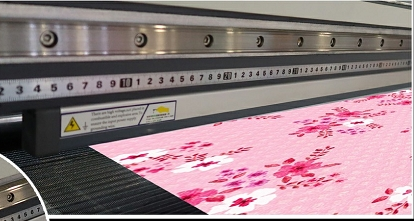 ②Automatic height measuring device:
Ink truck automatic lifting, height measurement, scanning anti-collision system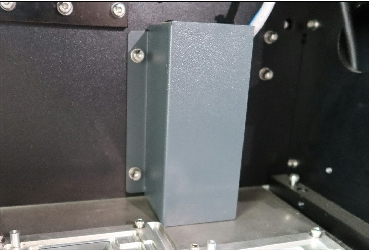 ③Independent ink shortage alarm device:
When working for a long time, avoid ink emptying, prevent ink breaking, and effectively avoid unnecessary losses.

④Industrial towing chain:
Industrial grade imported tow chain, anti-wear, anti-reentry can reach international standards, effective extension
05Industry application:
MY-W1800MA wide range of applications, can print plate, home improvement materials, glass stickers,PPBack glue, almost all materials on the market.
Do you understand the equipment information of this network tape machine? If in doubt, you can leave a comment below the article; For more information about other devices, you can also consult the Audley service hotline:400-6179998; Or scan the QR code below: