As we all know, Audley printing machine is easy to install, high precision, high speed and high efficiency are pursued by many consumers. With the development of printing technology, the product is also constantly iterated and updated, according to the needs and changes of the market, constantly upgraded and optimized, leading the trend. Printing equipment has also been developed from the original single head, double head, to the present four heads, and even six heads, eight heads, fifteen heads of industrial supporting programs.
Audley's new printing machine-1904Industrial printing machine, The overall collocation is4the I3200-A1Nozzle, high-speed printing can be reached1PASS: 160m2 /h;2PASS:80m2 /h.For the pursuit of speed, to meet the high precision and durable printing of the printing process carefully built.
Today I would like to recommend our new printing machine from Audley, a cost-effective digital printing equipment-- Audley-1904 Digital printing machine.
01New exterior design
Audley's new printing machine, the fuselage uses scientific and humanized design, the fuselage uses cool black and high-end blue at both ends, the two kinds of collocation are against each other, highlightingThe structure level of "dignified, atmospheric and high-grade" satisfies the feeling and visual feast.
▲Front view
▲Left hand view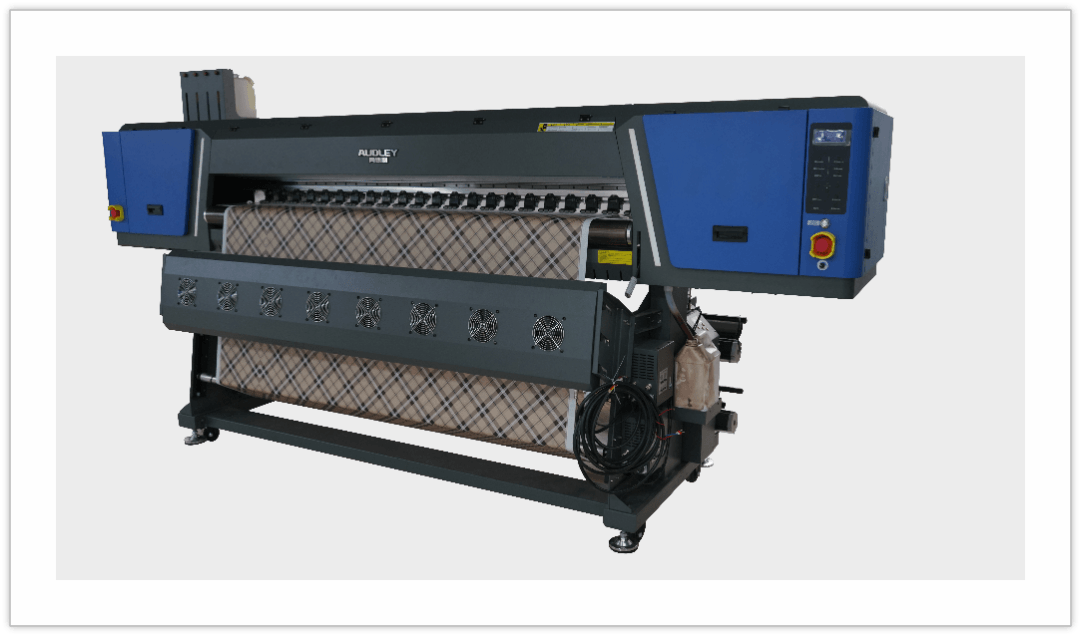 ▲Right-hand view
02High-end accessories
03Inkjet technology:Variable ink drop control technology
04Detailed product description
06Printing list and application field display
07Brand influence
The success of the development of Audley high-end printing machine means that Henan Audley has made far-reaching breakthrough innovations in the development of digital printing technology. Audley Digital to lead the healthy and rapid development of China's advertising equipment industry, contributed a new concept, the transformation to the pace of multi-nozzle industrial printing equipment, create value for more customers, do China's wide format printer"Toyota" never stops. Single-minded service customers, truly create value for customers, let every machine become your "free" salesman!
If you have any questions, you can leave a comment below or call Audley's helpline:400-6179998