At the beginning of the New Year, everything changes
The future development blueprint of the advertising printing industry
I want Audley to be there with you
For a fixed period3Days (2.27-3.1Days)
"The First Exhibition of Spring"
Dipes Guangzhou International advertising exhibition hot pageant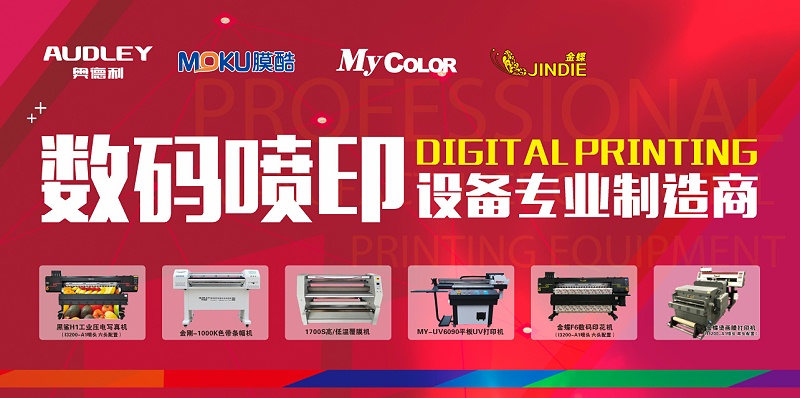 Guangzhou International Advertising Exhibition, the exhibition area is over80,000Square meters, the exhibition runs through inkjet painting, photo, ink, engraving, light box, display equipment, signs,LEDThe whole industry chain, such as light source, advertising consumables, is the world's advanced digital printing and engraving signage technology exhibition.
Henan Audley focus on the independent research and development, production and sales of digital printing equipment, invited to participate in the spring advertising exhibition, will bring many unique digital printing solutions to the exhibition, at the exhibition site for everyone to present a wonderful, unique charm of printing visual and tactile feast!
Audley exhibit equipment

Black sharkH1High-end photo machine
i3200-A1/E1 Six or eight heads

Print speed is up to speed120-240㎡/h

Customized for large-scale advertising photo processing
King Kong-1000KBanner machine
Optional cloth extrusion device, cut at any time

Print speed is up to speed260m/h

Get rid of the trouble of first volume after cutting, and the operation is more convenient
Kingdee-F6Digital printing machine
Original bindingi3200-A1Six or eight heads

Print speed is up to speed240-380㎡/h

Instead of traditional screen printing, it will become a new choice for printing people
MY-UV6090/9060printer
two/threeEPSONPiezoelectric nozzle

Chroma+white+Gloss oil
Small batch, personalized, cost-effectiveUVplaten
JD-TY700Hot film printer&DF700Hot powder shaking machine
dispositioni3200-A1double-end
Print speed is up to speed13 ㎡/h

High profile hot stamping is easy to complete and start immediately
1700Shigh/Low temperature laminating machine
Reversible laminating/High temperature customizable/Laminated film cutting machine

The coating speed can reach40m/min
Advertising post processing indispensable film equipment
Audley will always be in full working order
Advanced technology to serve new and old customers
We will continue to improve, optimize and improve
Create a high-end digital printing equipment with international competitiveness!

More high-precision printing equipment

More excellent prints
More professional and technical personnel for your detailed introduction
A more comprehensive service experience
DPESDuperth
The 24th Guangzhou International Guangzhou Exhibition
Audley's booth number
The second floor of Poly World Trade Center V04
Exhibition time
2021years2/27--3/1
Looking forward to your visit!