PRODUCTS
Audley Digital---Lead the Chinese advertising equipment industry
Main Features
1. The patterns are designed by computer and printed directly without plate.

2. The resolution is 300dpi; letters and pictures are very clean. The min letter is 2mm.

3. The max width of feeding paper is 360mm.
 
4. It can print on many kinds of smooth or half smooth materials: paper, leather paper, PVC, plastic, etc. It is widely used on invitation card, wedding card, couplet, etc.

5. It can print rolled and piece material. Especially for rolled material, it will print by itself that no need people to take care. It is the advantage of this machine.

6. Using U flash, it can also work without computer. So it can print any time at any place.

7. The printing speed can be adjusted according to the materials.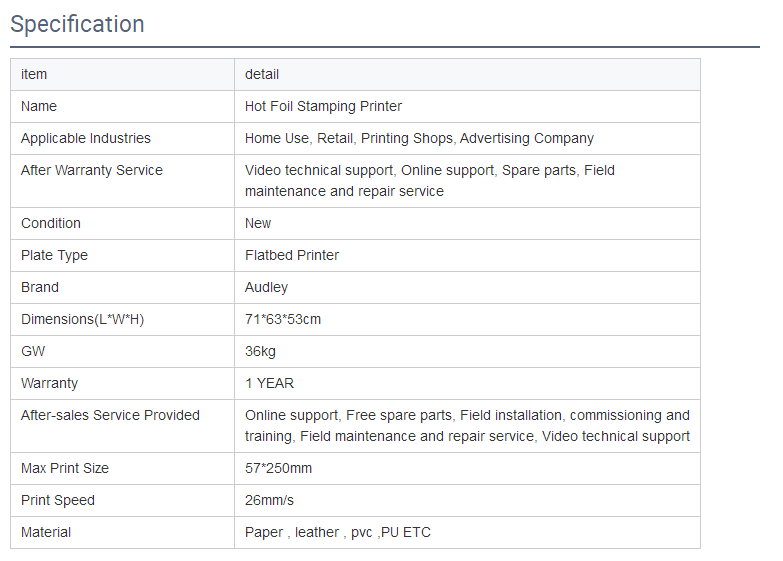 Scan the QR code to read on your phone
We could not find any corresponding parameters, please add them to the properties table